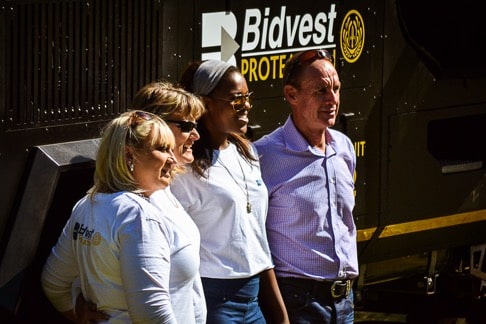 Rulan Chauke was born with clubfoot in 2021. His mother, Alice, brought him to our partner clinic at Tygerberg. 
Having not known what clubfoot was before Rulan was born and never having been to a clubfoot clinic, she didn't know what to expect about their journey ahead. 
She shared their experience with us and some helpful advice for parents whose children are born with clubfoot and may be in a similar position when first finding out about it.
"I was referred to Tygerberg clubfoot clinic where they told me everything, they made me feel at ease and that day I left with hope that my child would lead a normal life", Alice shared. 
"My son's foot was inwards and looked painful. But I trust the team that work at the clubfoot clinic, they helped me through the casting phase and now my son wears braces and boots. We only have to visit for checkups and bigger boots every 3 months."
"I am so happy with my child's foot, just like the other one, you cannot tell the difference. It looks normal and he is progressing and developing so well."
Her advice to parents:
Make sure you find a clubfoot clinic that can treat your child. 

We do not want our children to be born with anything wrong but at least with clubfoot it can be corrected.  

Go to each appointment and wear the boots as they tell you.

It is all worth it, I am so relieved and happy now. 
Stepping up to donate monthly to clubfoot support means that Steps can give children the encouragement and tools they need to complete the four treatment plan and achieve full mobility. Clubfoot support changes the trajectory of a child's life.