EXECUTIVE DIRECTOR AND FOUNDER
Karen Moss is a writer and social entrepreneur with qualifications in marketing, public relations and social enterprise. From 1999 to 2005, Karen was a magazine columnist, TV presenter, and company director. In July 2005, Karen expanded her career to include pioneering community work when a passionate vision, driven by her son Alex being born with bilateral clubfoot, led her to introduce the Ponseti method and establish STEPS in South Africa.
Read more

Since 2003 Karen has written informative articles and educational materials for parents on clubfoot that have been translated into many languages including Spanish, Portuguese, Norwegian, Swedish, Hebrew, Mandarin, French, Italian, Danish, Russian, Hungarian, isiXhosa, isiZulu, Setswana, Sesotho, Swahili, and Bulgarian. Karen wrote a children's bedtime storybook, My Clever Night-Night Shoes, to encourage brace wear. The book has been translated into German, Swedish, Spanish, Catalan, and Italian and is available globally through distributors and on Amazon. Karen developed and wrote the material for the STEPS Ponseti for Parents© programme (translated into 10 languages, and part of the Africa Clubfoot Training curriculum for Africa and Latin America). Karen is a clubfoot spokesperson and patient advocate in southern Africa and gives talks at local and international clubfoot meetings and conferences on her work. She contributed to the curriculum content of the Africa Clubfoot Training Project. She was on the advisory group for the CEDA (Clubfoot Early Detection and Adherence) project with Hope Walks. She contributes tol #Runfree2030, a global clubfoot treatment expansion campaign, and is a member of the Global Clubfoot Initiative training workgroup.

Karen held the first Ponseti training in Southern Africa in 2006 and since then has organised 26 Ponseti workshops, 6 global webinars and the inaugural 2022 Clubfoot Africa Conference. Her focus is on the clubfoot patient's wellbeing, and she provides information and support for families. Karen collaborates with doctors, government and organisations to improve clubfoot treatment and resources in the public and private health care sectors in South Africa and neighbouring countries. Her ground-breaking work has revolutionised the medical outlook for clubfoot care in southern Africa.

As a direct result of Karen introducing the Ponseti method for clubfoot to the region, the number of babies successfully treated is more than 18 000 and growing. Karen also introduced the Ponseti Method to Botswana and Namibia in partnership with the local Ministry of Health, and she mentors and supports local clubfoot champions in Botswana, Namibia, Tanzania, Lesotho, Swaziland, Madagascar, the Seychelles and other countries, sharing her expertise and the award-winning Steps theory of change model.

When Karen isn't working she spends time singing in the Cape Town Philharmonia choir, open water swimming, and walking with her family, friends and dogs on the beautiful mountains and beaches around her home in Cape Town.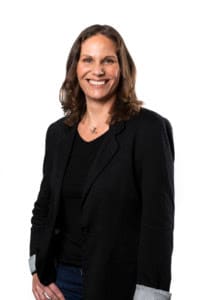 OFFICE MANAGER, TRAINING COORDINATOR
Gaby is the first point of contact that a worried parent will have when finding out their child has clubfoot, either on the phone or on email. Gaby first joined Steps in January 2013 as coordinator. She worked full time for STEPS until she took a leave of absence to travel to South America in 2017 She returned to STEPS in April 2018 as she just couldn't stay away.
Read more

Gaby has a background in Early Childhood Development, training, education, advertising, and as a production manager for film and events. Her role has changed and developed as Steps expanded. She now considers herself an expert on clubfoot care, spending a lot of her time supporting parents and caregivers of patients, sharing her knowledge of the clubfoot care journey – from cast care to bracing, to what socks to wear and tips on how to stay positive and stick to the treatment.

Having been at Steps for longer than the four to five years of treatment for a child born with clubfoot, Gaby has witnessed many patient's graduation from casts to boots, to full graduation of out of the boots. This encourages her to advocate the Ponseti Method and the Steps ethos to all those born with clubfoot and the family members who often start out in despair and end up being clubfoot champions and shining examples of the success of the Ponseti Method.
CLINIC SUPPORT COORDINATOR
Jane is the Clinic Support coordinator for all the STEPS Clubfoot Care partner clinics nationally. She is also a clinic coordinator at the Tygerberg Academic Hospital clubfoot clinic and the Maitland Cottage Children's Orthopaedic Hospital clubfoot clinic in Cape Town.
Read more

She works daily to ensure that STEPS Clubfoot Care offers the same support to each of its 38 partner clinics across all nine provinces of South Africa. She is the first point of communication for clubfoot clinics in the state sector and is responsible for the collection and analysis of Steps Stats, an anonymised clinic reporting system created by Steps to measure the support programme's impact.
Jane has a BSc honours degree, and has previously worked for non-profits and in business as an operations and personnel manager. She has a passion for working with children and families in the public health sector.

"I feel extremely blessed to be a part of this amazing team," she says. "I love meeting the patients, mothers, fathers, grannies, grandpas, aunties and uncles etc. Our aim is to first and foremost set their minds and ease by telling them that clubfoot is completely treatable. It is very important that the families are 100% on board to ensure the best and most effective treatment and outcome for each and every child.

A large part of my role as a clinic coordinator is to reassure the worried parents that their child will not be defined by clubfoot. It is really is incredible being part of the journey and seeing the change and relief and happiness in the parents' faces. It is so important that we spread the word that clubfoot is treatable and continue to reach more areas where this is still unknown, especially in rural areas," Jane says.
Alan has worked in health non-profits since 2004, and joined the STEPS team in 2014. He has a passion for finding efficient ways to address the legacy of inequality and social injustice in South Africa. Alan Millar is the Steps data consultant. Alan is completing a Masters in Public Health at the University of Cape Town. He has an Honours Degree in Development Studies at the University of Cape Town (2003) and Qualitative Research Methods I with Karolinksa Institutet through CPUT (2005).
Read more

Alan has been with Steps since 2015 and has transformed our statistics and monitoring and evaluation into a real time accurate and accessible system. He has automated the Steps Statistics using Google Data Studio, launched in 2021. On the 9th of June 2017, a Steps clinic coordinator Ivy Muffler entered some data for Mahikeng Hospital on Alan's system. Since then 40,000+ patient visits to STEPS supported clinics have been logged, all of which have been organised by Alan's system into usable statistics that are used to monitor our impact and record the number of children enrolled for treatment at partner clinics.Much of his previous work was in the field of Tuberculosis treatment adherence, and he loves that clubfoot is such an optimistic area of work, with so many positive, life-changing outcomes.

Alan's time is mainly spent devising ways of collecting more information with less cost and effort from partner clinics, and identifying gaps and opportunities for improving our service to children with clubfoot, their families, and the public health workers who do so much for them. When not deep into data, Alan is a keen musician, playing guitar and vocals with his surf rock band Krakatoa at various clubs around Cape Town.
MARKETING AND SOCIAL MEDIA COORDINATOR
Luke has been part of the STEPS team since February 2016.
A graduate from the AAA School of Advertising, Luke has really pushed to raise awareness for STEPS – bringing some much needed youthful guidance in the area of digital marketing.
Read more

Luke has always had a passion for helping others – volunteering on a number of occasions at children's homes in Cape Town, as well as lending his hands to build homes for Habitat for Humanity. He really believes in STEPS' core purpose to improve the lives of children born with clubfoot, and enjoys visiting STEPS partner clinics around South Africa to see just how impactful STEPS is in not just in the lives of children born with clubfoot, but also in the lives of their parents and families. He spends his time devising cost effective and creative ways to spread the message in the broader community that clubfoot is treatable, to remove the stigma, and encourage more clubfoot champions to get involved in raising funds for and awareness about clubfoot treatment.

Luke develops marketing strategy and branding, and collects and tells stories through social media.
Lynne Huppert joined the STEPS team in July 2019. She has extensive experience in non-profit financial management. Her main role is to oversee all financial activities, create and monitor budgets, prepare comprehensive financial management reports and financial report for donors,and work with our auditors on annual financial statements. Lynne enjoys working with organisations that make a social impact.
ADMIN COORDINATOR, SPECIAL EVENTS, PATIENT ADVOCACY
Penny has more than 15 years experience in the non-profit sector, with a strong background in organisational support services. She specialises in project administration, executive assistance, office management, events coordination, community development and facilitation. Penny's work exposure covers the labour movement, environmental education, community development and workers' education sectors.
Read more

Penny is passionate about youth development and the empowerment of women and girls. She has been involved in local, regional and global movements for the realisation of women's sexual reproductive rights as well as the recognition and promotion of labour rights for women.
Another interesting part of her work history includes working with youth as a community organiser for environmental awareness, HIV/AIDS and socio-economic issues, as well as hosting a youth radio show. She has proudly fought gangsterism, violence and crime in her community working alongside different stakeholders in the community (NGOs, SAPS, Dept. of Community Safety, Community Policing Forum, etc.). She continues being a student of the University of Life through her own human journey. She now uses these skills and experience to research community-based media channels to share the message that clubfoot is treatable.
CLINIC COORDINATOR GAUTENG AND NORTH WEST PROVINCE
Ivy Muffler, a mother of two, studied psychology at the University of Pretoria.
She worked in the Research Department of the Pretoria Urology Hospital for many years as a Site Study Coordinator. Creating deep and meaningful relationships with her patients on the clinical trials had a significant impact on her.
Read more

She then went on to work in the financial sector for 10 years and after making the decision to leave that behind and focus more on her children, the opportunity to be part of the STEPS team presented itself in 2014. She finds being part of the great work Karen and STEPS are doing, and to be involved in changing the lives of so many children extremely rewarding and fulfilling.

Ivy is parent educator and STEPS clinic coordinator at Charlotte Maxeke Johannesburg Academic Hospital and Steve Biko Academic Hospital in Pretoria. She also does regular outreach support to clubfoot clinics in North West Province, in Mahikeng and Mmabatho.
CLINIC COORDINATOR GAUTENG AND LIMPOPO PROVINCE
Ursula Kibido, a vibrant and dedicated mother of two, worked in Public Relations and Communication for many years. She completed her BA Psychology and Industrial Sociology at UCT and went on to work in PR for 13 years for Old Mutual, Discovery Health and Eskom.
Read more

Ursula found her true passion in charity outreach when she was a board member and secretary for REACH (Rural Education Awareness & Community Health) for a few years. Naturally STEPS came next. Ursula joined the STEPS team in 2014 and now helps counsel and educate parents and families on Clubfoot and its treatment, as well as assisting in running busy Gauteng clinics at Chris Hani Baragwanath Academic Hospital and George Mukhari Academic Hospital. Ursula trains new clinic coordinators and parent educators for other clinics. Always ready with a smile, Ursula finds the work at STEPS extremely valuable and gratifying.
CLINIC DATA CAPTURER GAUTENG
Refiloe has a diploma in IT and worked as an Account Executive in marketing for a couple of years. In between her working hours she found that her passion was volunteering in social causes that brought her fulfillment. From as young as six years old, Refiloe always knew that she wanted to work with children, and joining the STEPS team in 2015 couldn't have come at a better time. Her long lived dream has been fulfilled in so many ways.
Read more

She loves the interaction and the relationships formed between the parents and the children and most of all, seeing their lives change because of the progress they make through the treatment. Working at STEPS has been a learning, fun and heartwarming experience for her.

She is data capturer for the little patients attending clubfoot clinics at Chris Hani Baragwanath Academic Hospital and George Mukhari Academic Hospital. Refiloe is always eager to help with a smile and a content heart.
Clinic coordinator KwaZulu-Natal
Phumzile is the parent adviser and data capturer for the weekly clubfoot clinics held at Greys and Edendale Hospitals in Pietermaritzburg, Kwa-Zulu Natal. Phumzile completed her in-service training in administration at Greys Hospital Anaesthetics Department. She joined STEPS in 2017.
Read more

Enthusiastic and committed to her role, Phumzile has had an interest in social work since an early age. Her passion lies in helping other people and she believes in the STEPS goal of improving the lives of children that are born with clubfoot.

Phumzile loves to encourage parents in the process of treating clubfoot. What she most enjoys about her job is seeing the relationship that forms between the parent and child because of the progress they make at the clinic.
Smangele Bridget Dladla – Clinic coordinator Free State
Smangele is the STEPS clinic coordinator at Universitas and Pelonomi Hospital clubfoot clinics. She educates parents and caregivers on clubfoot treatment, collects clinic statistic and assists with general clinic coordination tasks.

"Before I joined STEPS I was a student doing my 1st year masters in Consumer Science and Nutrition. Currently, I am pursuing my Masters degree in Consumer and Food Science at the University of the Free State. I'm originally from Kwa-Zulu Natal. I am an active individual, I love sports and reading.

"I have great love for children and enjoy spending time with them. Working for STEPS has taught me a lot about clubfoot and on how to help other people. I really enjoy seeing the smiles on the babies faces and how satisfied the parents are when leaving.

"The help that I give to patients everyday at work is an inspiration to me. I will keep giving my best to service the children born with clubfoot and their families so that we can make a difference in their lives."
CLINIC COORDINATOR KWAZULU-NATAL
I have been one of the privileged few, to be involved in something that I love. The turning point for me came in 2012 when I was given the opportunity to study towards obtaining an additional Qualification in Orthopaedic Nursing Science. I worked with the best Orthopaedic doctors at Grey's Hospital. Working as a team we found new ways to provide quality care to our patients.
Read more

The Ponseti method in treating clubfoot was one of the ways we provided quality care to our little patients who presented with this foot deformity. Working with Dr. P. Maré intreating clubfoot gave so many children the chance to walk, run and play normally again. It was a reward worth waiting for, considering we spent weeks, months and years of providing treatment to them. The joy on their parents/guardians faces, showed so much gratitude and relief. We applaud each one of them for being a part of their child's wellness journey.

Unfortunately, my time as the Supervisor at the Grey's Orthopaedic Clinic came to an end as my family and I relocated to Ballito. However, I could not let the skills that Dr Maré instilled in me, go to waste (so to speak), so my new "Ponseti Journey" started with STEPS at King Edward VIII hospital in July 2023.
CLINIC COORDINATOR EASTERN CAPE
I am passionate about making a positive impact on the lives of children and their families. My journey in clubfoot care began when I attended a Ponseti method workshop led by Dr. Van der Byl at Zithulele Hospital. This experience started my dedication to helping children with orthopaedic conditions.
Read more

I have the privilege of working alongside Dr. Van der Byl and Mr. Chiti who share my commitment to improving children's lives.

One of the most rewarding aspects of my work is seeing the transformation of young patients as they receive treatment and care, and their parents rejoicing in the positive results. I am honoured to be part of a team that dedicates itself to improving the well-being of children in our community.
PROFESSOR JACQUES DU TOIT
Paediatric Orthopaedic Surgeon, Steps Medical Director MBChB (SUN), FC Orth (SA), MSc. (Clin. Epi.) (SUN), PhD (Orth. Surg.) (SUN). Head of Division of Orthopaedics, University of Stellenbosch, Head of Lady Michaelis Paediatric Orthopaedic Unit, Tygerberg Hospital. Ponseti faculty trainer (FT).
Read more

Better known as 'Vaatjie', Prof du Toit attended STEPS Ponseti training in 2006 and 2007 and started the Ponseti clubfoot clinic at Tygerberg Hospital. He assists secondary hospitals to set up clubfoot clinics. Prof du Toit attended the 2011 Steps South African planning meeting in Uganda with Karen Moss.

In 2012 he was co-organiser of the SAPOS 2012 Ponseti instructional course at the Stellenbosch Tygerberg medical campus. He was the chairman of the faculty for the STEPS 2013 Ponseti training in Botswana, Namibia and STEPS 2014 Ponseti training in Seychelles. Prof du Toit has published research and presented papers on clubfoot treatment on the Ponseti Method. Prof du Toit works closely with STEPS on clubfoot treatment using Ponseti as the treatment of choice. He coordinates STEPS partnership with the South African Paediatric Orthopaedic Society, advises on medical protocol, pathway or care guidelines, and collaborates on training and planning for capacity building at the various clinics STEPS that supports in the region.