Amkelo Nene, who is not even one year old, suffers from unilateral clubfoot, but things are looking up for little Amekelo! Currently, she is using a brace to correct the foot alignment and travels to the Greys clinic for a progress checkup. Her Aunt, Mthabisile, tells Amkelo's clubfoot success story in hopes of reminding other people that there is still a positive future for clubfoot babies!
When did you find out about that your baby had clubfoot?
Her mother only found out that her daughter had clubfoot the day she was born.
How did you feel?
I felt very hurt and worried for my niece, and I felt like there was nothing I could do to fix this. But when I heard that this was something that could be treated, my heart began to heal. My grandmother was also so shocked at the news, but as time went one, she began seeing an incredible difference and now is filled with relief.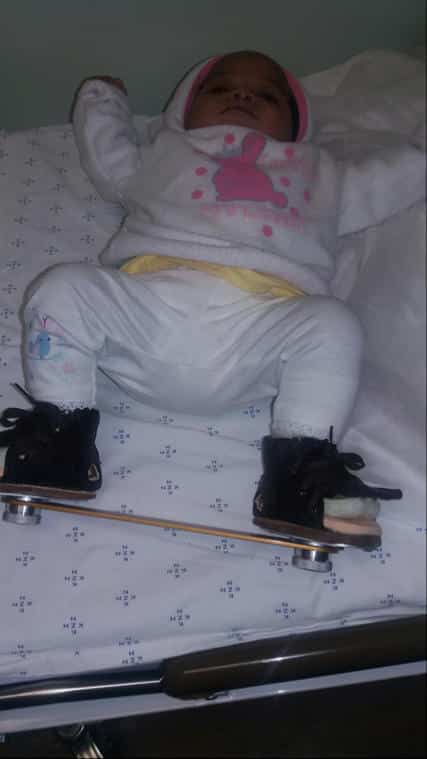 How did you find out about STEPS?
One of the nurses told me that Steps was an organization that could help my niece.
What advice would you offer to other families going through similar journeys?
What I can tell other mothers is that Steps can change your child's life, and to never give up hope.
You can help more children like Amkelo
Steps supports children like Isaac through the four process of clubfoot treatment. You can be part of the solution and journey of hope. Walk with us and the children we support.
R2500 supports the treatment of one child. Donate R250 monthly to support the treatment of one child.